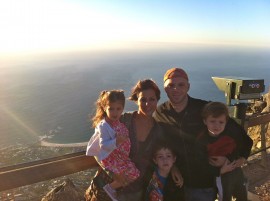 Welcome to Cape Town
We are living in Cape Town, South Africa. Cape Town is a city of 3.5 million people on the Southwesternmost (is this a word? I don't know….but it is now!) point of the continent. It is one of the most beautiful places on earth and is filled with both incredible needs and incredible opportunities.
The continent of Africa is HUGE. To give you and idea of just how big it is, you could fit the entire United States (including Alaska and Hawaii) into the continent of Africa just over 3 times (meaning less than 4 but a bit more than 3). For those of us who consider ourselves "Texan" first, you could fit 43 states the size of Texas into the continent of Africa!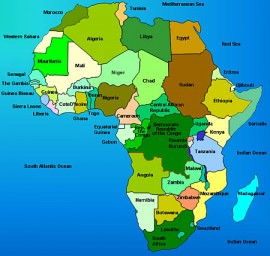 Africa has 50 countries on the continent and 6 Island nations for a total of 56 countries. There are a total of 1 Billion people living in the 56 countries.
As you may notice, South Africa (oftentimes mistaken by Americans as "Southern Africa") is actually a country that is in the southernmost point of Africa. In many respects South Africa is among the most well known for both its past with Apartheid as well as it stunning beauty (although it by no means has a monopoly on beauty on the continent!).
We are living in the Western most point on a peninsula below Cape Town (but still a part of Cape Town proper) in a "neighborhood" called "Noordhoek." I put quotes around this because it is difficult to understand the difference between cities, suburbs, townships and neighborhoods but we are told that Noordhoek is merely a neighborhood but still a portion of Cape Town.
If you look at the bottom lefthand corner you will see a little hook that sticks out and creates a bay (False Bay). This is where Cape Town sits! We live about 30 miles from the Southern Tip, which you probably know as the "Cape of Good Hope" or "Cape Point."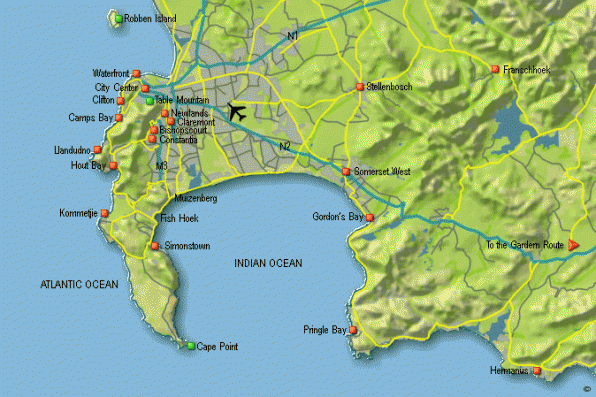 That's where we live! You now probably know more than you ever did about Cape Town and possibly more than you ever wanted to!