A constant question for a Christian worker is the one of where home is.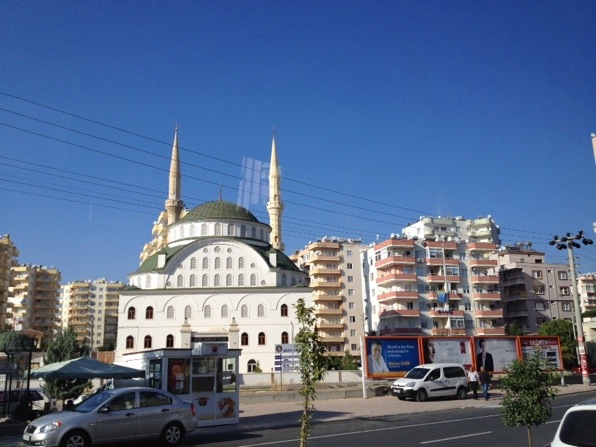 A picture out the bus window on the way to the airport yesterday…
The practical answer to that question is somewhat difficult. Obviously, wherever God has sent one of his children becomes a "home" for them and over time the quotes become unnecessary. In fact, after you allow yourself to make new friends and love them, the place you call "home" almost becomes irrelevant.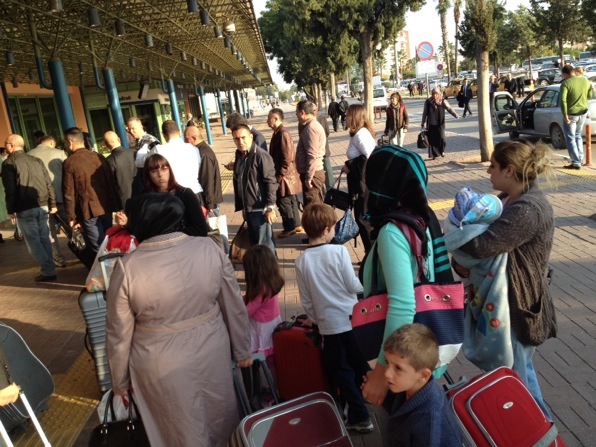 Kids in line at the airport…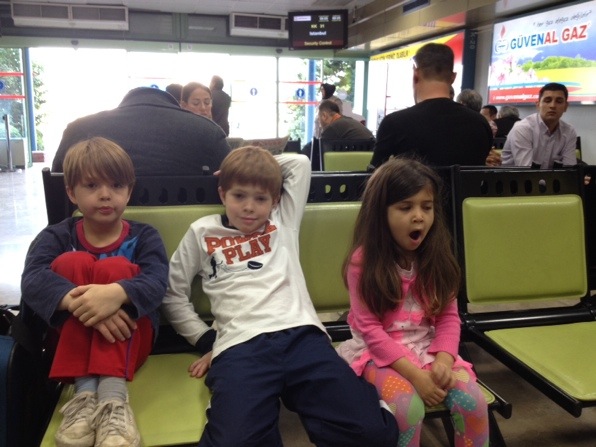 Kids sitting at airport in Adana, waiting for airplane to Istanbul
We leave our home to go visit our homes in Austin and in Laredo. Along the way, we find new "homes."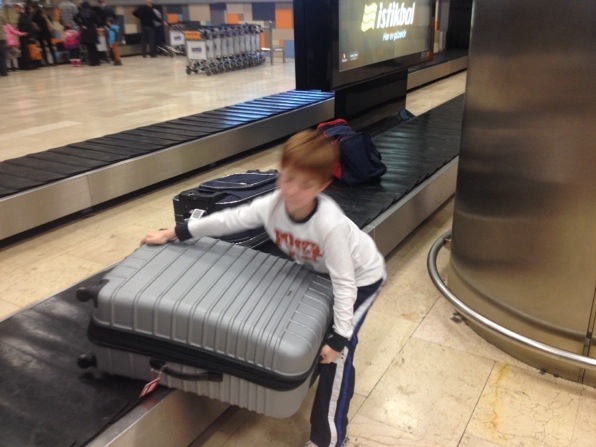 Asher removing our suitcase from the conveyor belt.
Yesterday, after leaving our home in Africa 2 weeks ago and setting up a home with the Littlefields….Carnie drove us at 5:45 AM to catch a bus to Adana.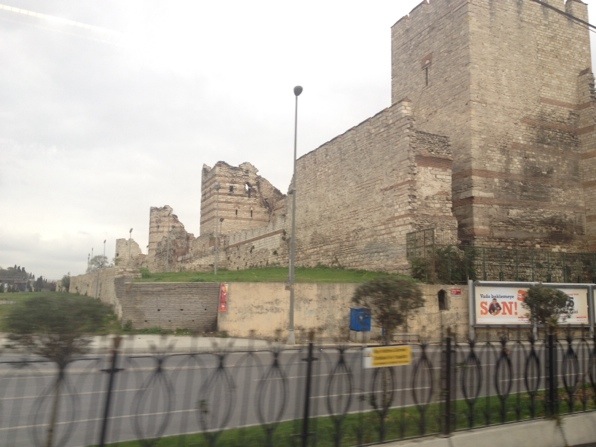 A picture out our train window.
We caught a plane from Adana to Istanbul and then got on the Metro, Istanbul's subway and train.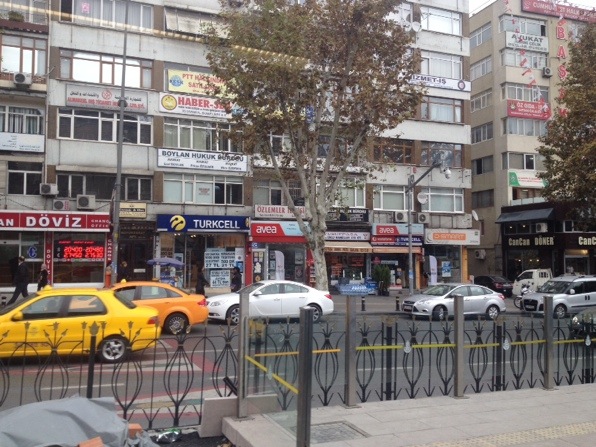 From there we changed to a 2nd line to try to find our budget apartment.

A stop on a huge plaza behind the Hagia Sophia..
We got off the train at the "Sultanahmet" stop equipped only with a "too zoomed in" Google map I had printed.

A lady "gave" us bird seed for the children to feed the birds and subsequently informed us of how much we "owed" her!
Almost immediately, the smooth pavement became cobblestone and we pushed and carried 3 large suitcases, 4 carry on cases, one large duffle bag, one backpack, a purse and a shoulder bag towards a yet undisclosed, by our "too zoomed in" Google map, location (check my grammar, it works!)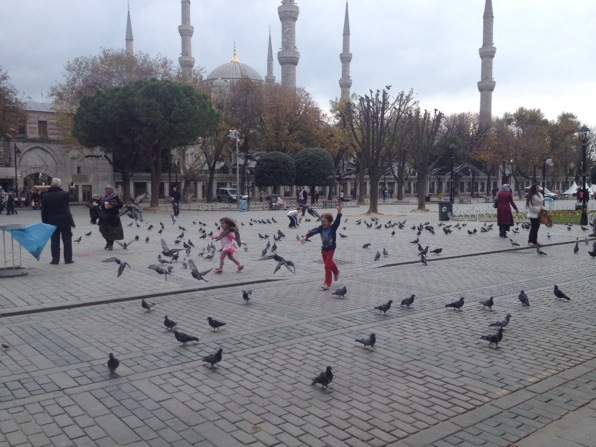 This became quite an expedition and we never did find our location on the map. But we asked quite a few people and they all assured us we were close. ("You keep using that word, I am not sure that word means what you think," we began to feel)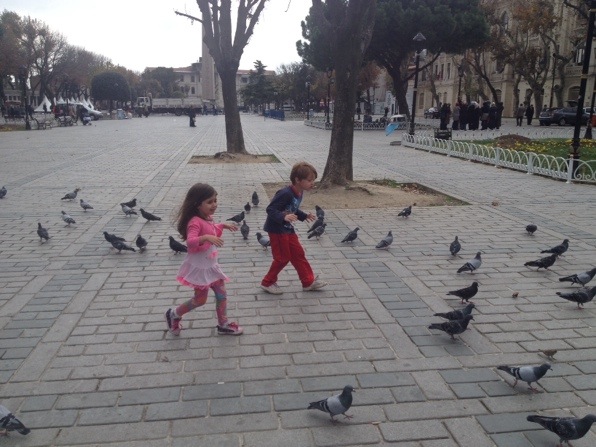 Eventually, we walked down a large hill on a narrow cobblestone street and asked some shipowners for the umpteenth time about our apartment. They knew it well and made a call.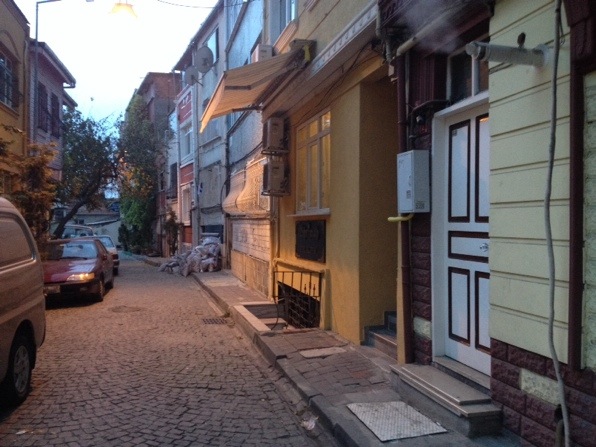 Our apartment!!! (Second place in the right, up 3 flights of stairs with no elevator!)
In the book of Hebrews it describes what should be our default position as followers of Jesus: "But as it is, they desire a better country, that is, a heavenly one. Therefore God is not ashamed to be called their God, for he has prepared for them a city." Lord, let this be true of the Proegers!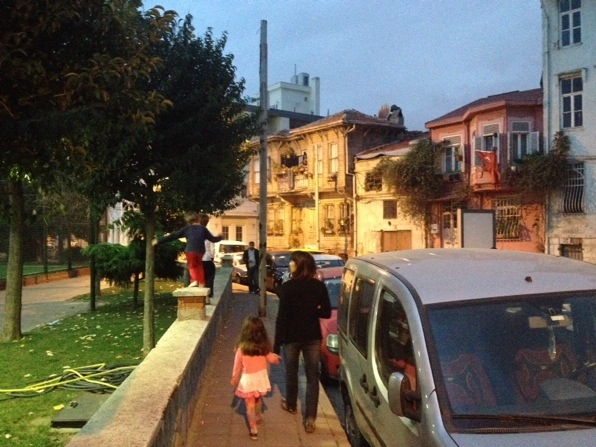 So after getting moved we went in a walk to find some food and see some sites…
(Selah looks particularly happy in this one!)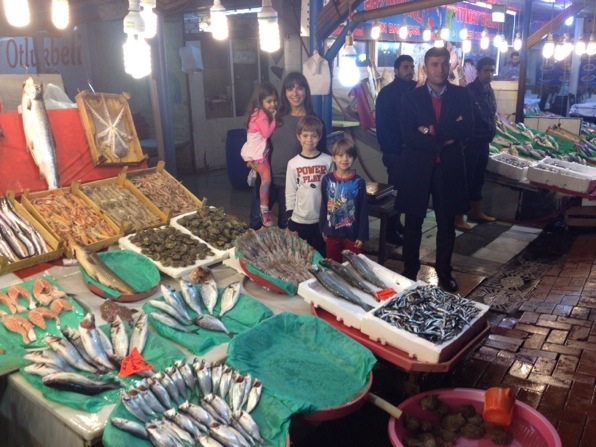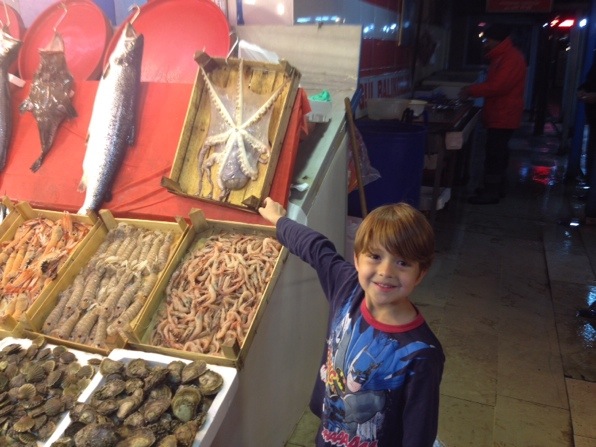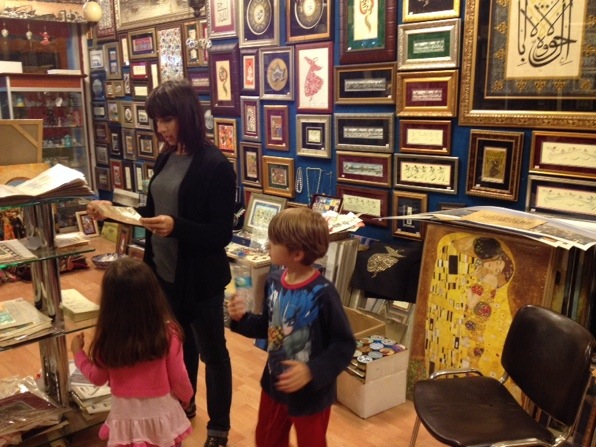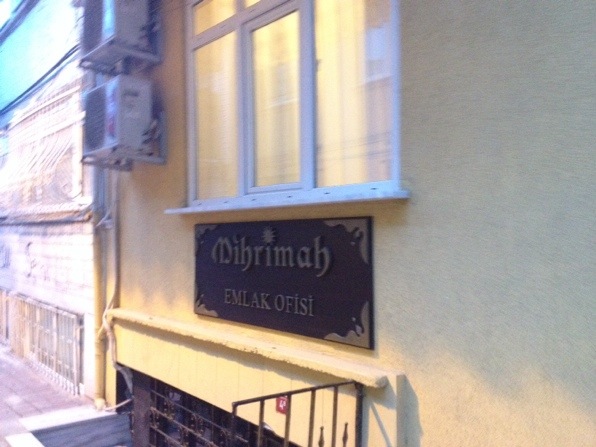 "Oh my! We are HOME!"
Said Noah as we returned.
"Jesus answered him, "If anyone loves me, he will keep my word, and my Father will love him, and we will come to him and make our home with him."
Where is your home?